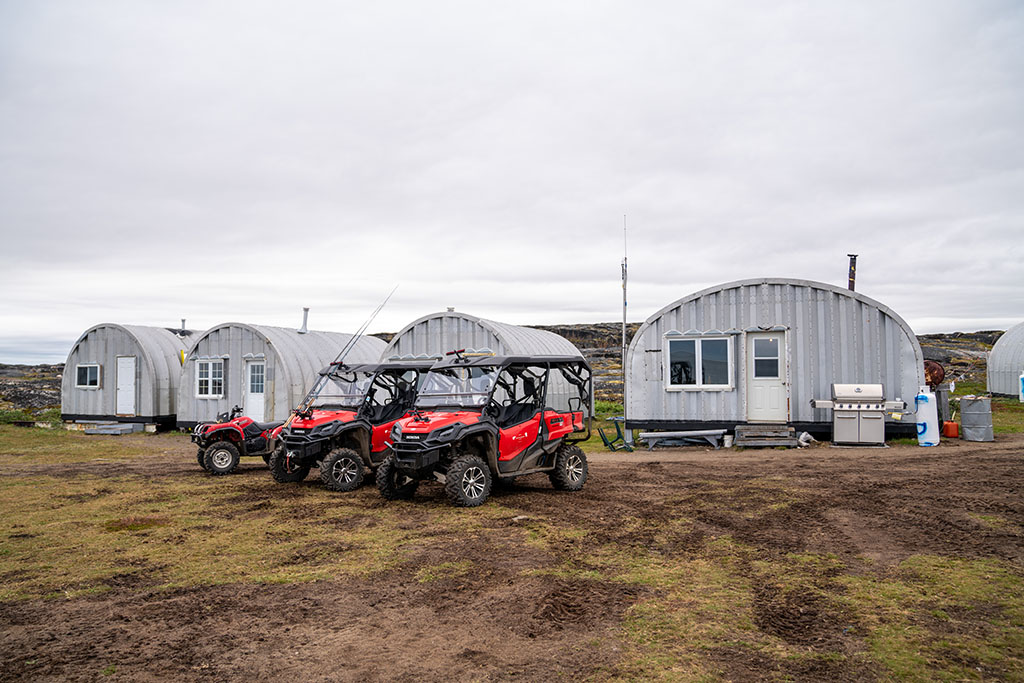 Located at Black Point on the east coast of Ungava Bay, the camp consists of 3 cabins and a main lodge. The camp is strategically located to offer access to Ungava Bay and also to 3 rivers; Lagrèvé, Tunulic and Marcol.
Inukshuk lodge offers many amenities to its guests:
3 cabins for 3 to 4 guests equipped with a stove, a bathroom with toilet and shower, a table and chairs.
Sheets, blankets and towels are provided.
One cabin for team members.
The main lodge with kitchen, dining room where you can relax or have a drink.
Electricity is provided by a diesel generator.
A satellite phone for emergencies and marine radio on board the boats.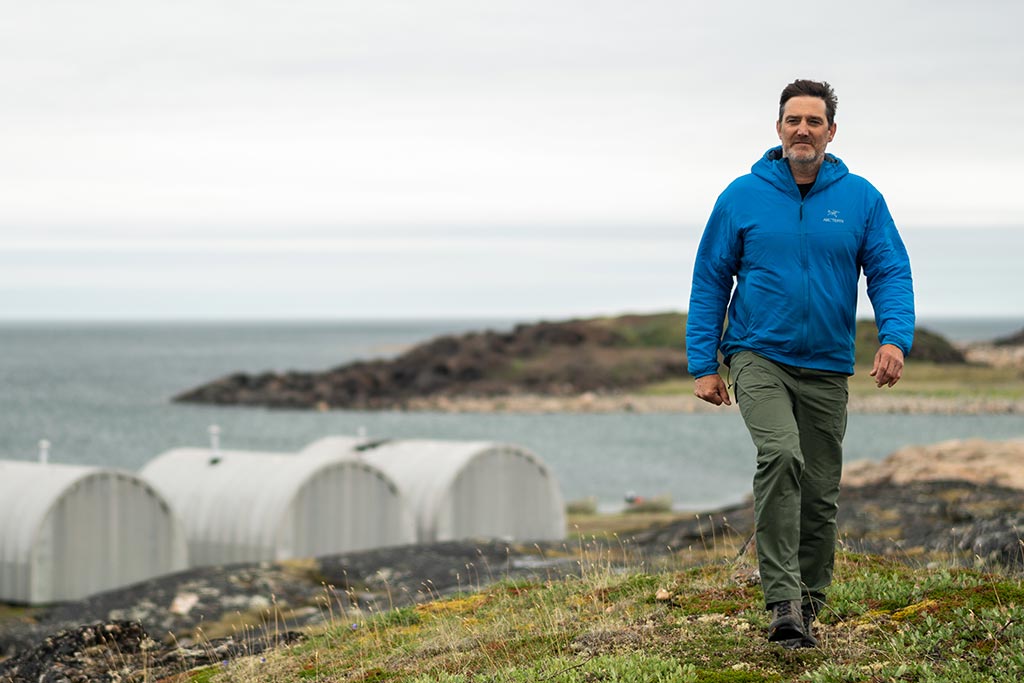 Paul Ostiguy
Managing Partner
Having acquired and managed McKenzie River Lodge since 2008 which is now a world class fly fishing destination, it was time for a new adventure. I had fished the Ungava Bay region several times for arctic char with the dream of returning there. Spending time in Nunavik, in this preserved nature, its fauna, its flora and with its wonderful people is a life-changing experience. We are truly blessed.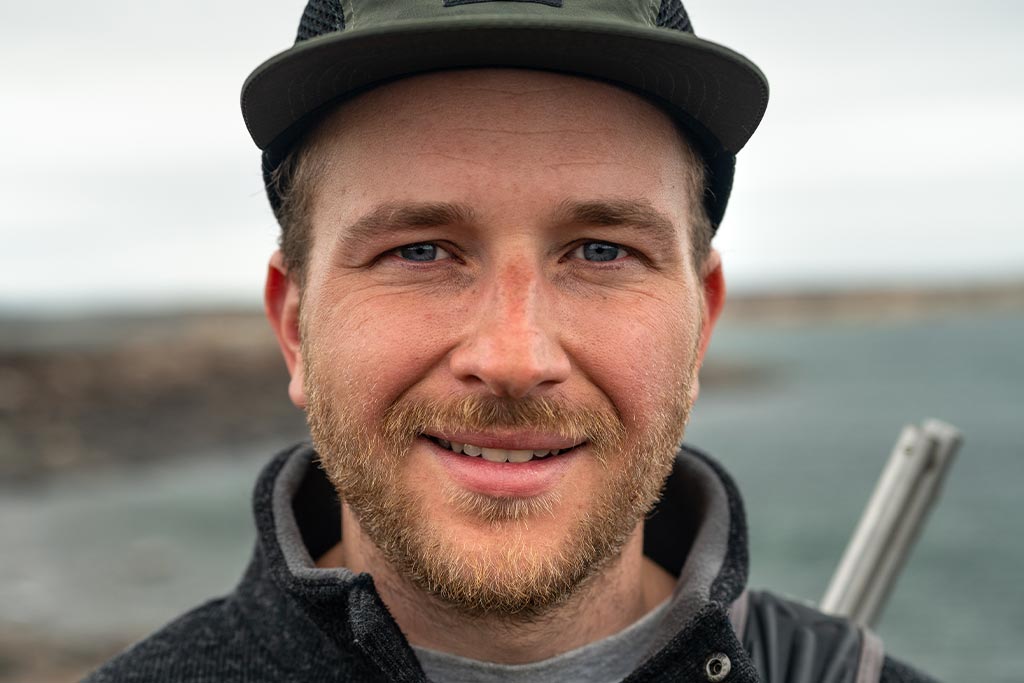 Simon Sylvestre
Guide
A globetrotter, he lives out his passion for fishing all year long. Like Andrew, he joined the McKenzie River Lodge team in 2015. His enthusiasm, cheerfulness and knowledge of the water make him an invaluable companion to our guests.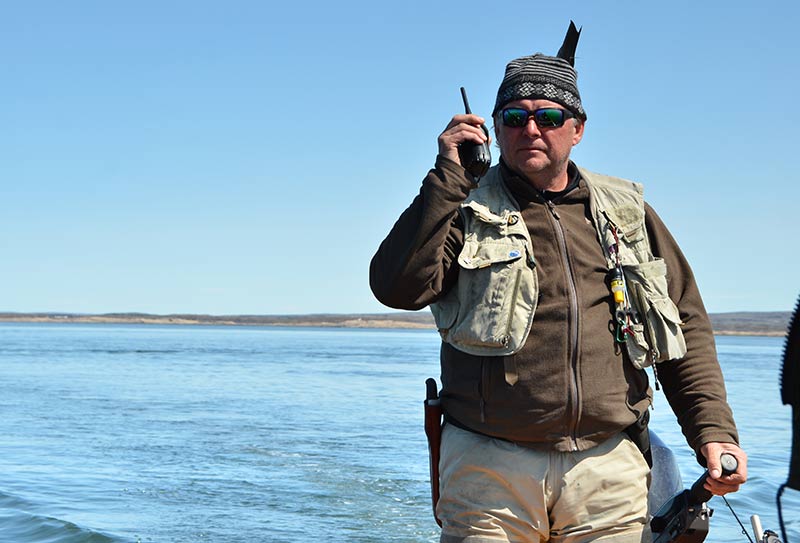 Réjean Sini
Guide
A confirmed salmon fishing guide, Réjean has been practicing his talents on the Godbout River for many years. His knowledge and experience of navigation at sea are invaluable to our team. Identifying the places where the fish feed according to the tides, adapting to different situations are assets that our customers will appreciate.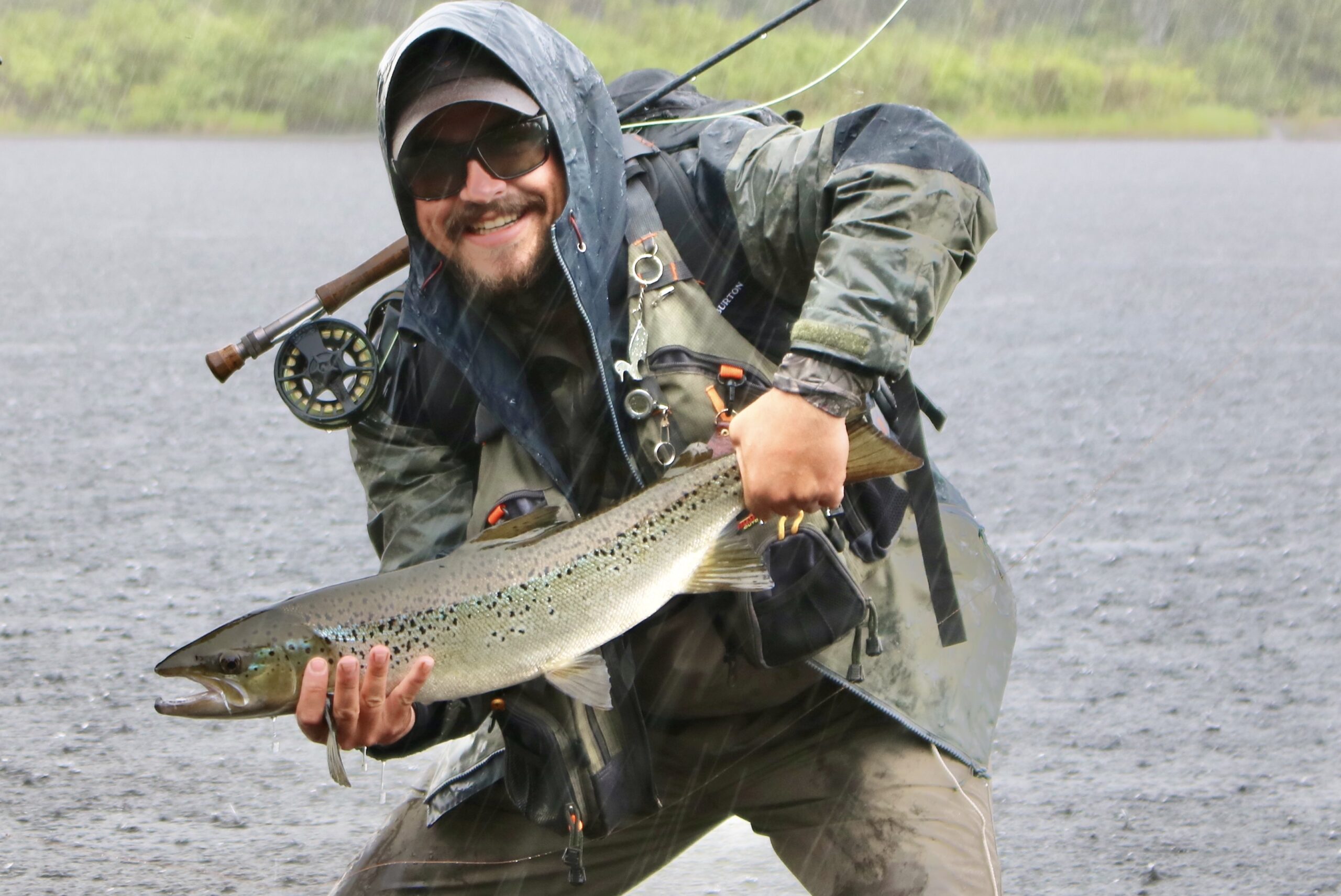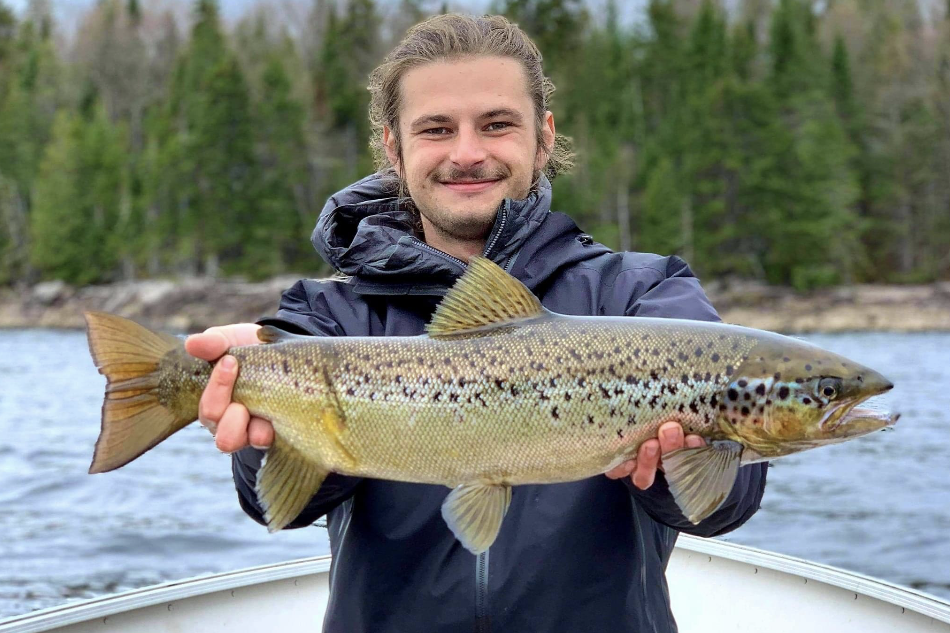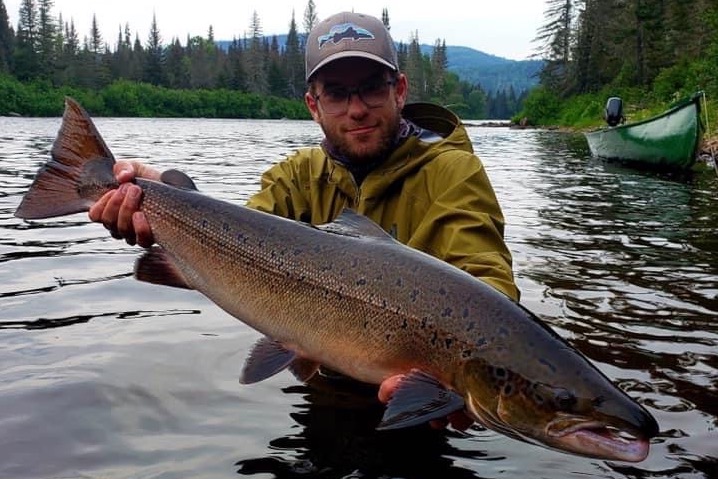 Terms and Conditions
A $2,500 deposit is required to confirm your reservation. The balance of the package is payable 120 days before your arrival. No discount for a shortened stay or surcharge for an extended stay due to weather conditions. The deposit is non-refundable but is transferable to another date or to another person you may designate. Any additional flights due to overweight will be at the expense of the client. Luggage weight limit per person: 60 lbs or 27 Kg.
Services included
Return flight Montreal/Kuujjuaq
The Kuujjuaq/Black Point round trip seaplane transfer
Accommodation, bedding and towels
All meals served in the camp
A guide for two fishermen
Boat, engine and gasoline
Lifejacket and landing net
Access rights and fishing licence
All taxes
Services not included
Meals in Kuujjuaq
Additional night in Kuujjuaq*.
Your alcoholic beverages (SAQ purchases possible in Montreal)
Tips
* cancellation and postponement of the seaplane (breakage, weather, etc…)
Clothing & equipment
Average temperatures are between 11°C and 16°C but can drop to 2°C or rise to 24°C. In arctic conditions, you need multiple layers and technical clothing.
– Warm clothes (multi-layered), winter underwear, tuque, preferably warm and waterproof gloves, fleece
– Goretex Waterproof Jacket
– Wader Goretex or waterproof Goretex pant flap style
– Boots with felt sole or waterproof and insulated
– Comfortable sleeping bag
– Head net and insect repellent (from July 20)
– Headlamp
– Warm and breathable clothes (2 to 3)
– Warm fleece jacket
– Protective gloves against water
– Hat or caps
– Toque
– Backpack
Note that the guides always have with them
– Defense weapon against polar bears
– Signal flares (by boat)
– VHF radios
– Survival kit
– GPS
Les ombles chevaliers arctiques migrent vers la baie d'Ungava après la période de frai. Ils ont peu de temps pour retrouver leur forme avant de remonter les rivières locales pour frayer. Ils parcourent les nombreuses îles de la baie à la recherche de krill et de poissons-appâts. Choisissez donc bien vos mouches ou vos leurres pour imiter ces proies.
Canne : 9 ou 10 pieds ligne 7 à 9 action rapide
Moulinet : Bobine large avec un backing de de 100 verges.
Soies : Un modèle plongeant de 250 à 450 grains est recommandé mais on peut aussi opter pour une soie flottante une poinet plongeante d'au moins 10 pieds. Si vous pouvez avoir des bobines différentes. (RIO Intouch départ extra rapide – sonar scientifique Angler
Bas de ligne : 12 à 20 lbs tippet ou Fluoro (type RIO max Eau salée froide)
Mouches : Chabot S3, Wooly buggers, double bunnies, crevettes Puglisi, banderole Millbrook,
Des mouches articulées en lanière de lapin, Wooly bugger certains avec des têtes lestées (Olive, chartreux, violet, blanc ou rose), intruders
Nous n'utilisons que des crochets simples et sans barbe. Il est recommandé d'utiliser des crochets à eau salée.
Cannes : de 6 à 8 pieds 0,5 à 1,5 oz
Moulinet : moyen pour 100 verges ligne 15 à 25 lbs
Leurres : Pixie #4 (argent-orange, or-orange, chartreux, or-vert), Crocodile 100 reflex argent, Mepps cyclops, Buzz bombs chrome, 3D Sandeel. alose comme une crevette ou un lançon. un mélange de graisses et de leurres qui s'enfoncent profondément
Un bon et fort pivotement. Remplacez l'hameçon de votre leurre par un hameçon simple et un hameçon salé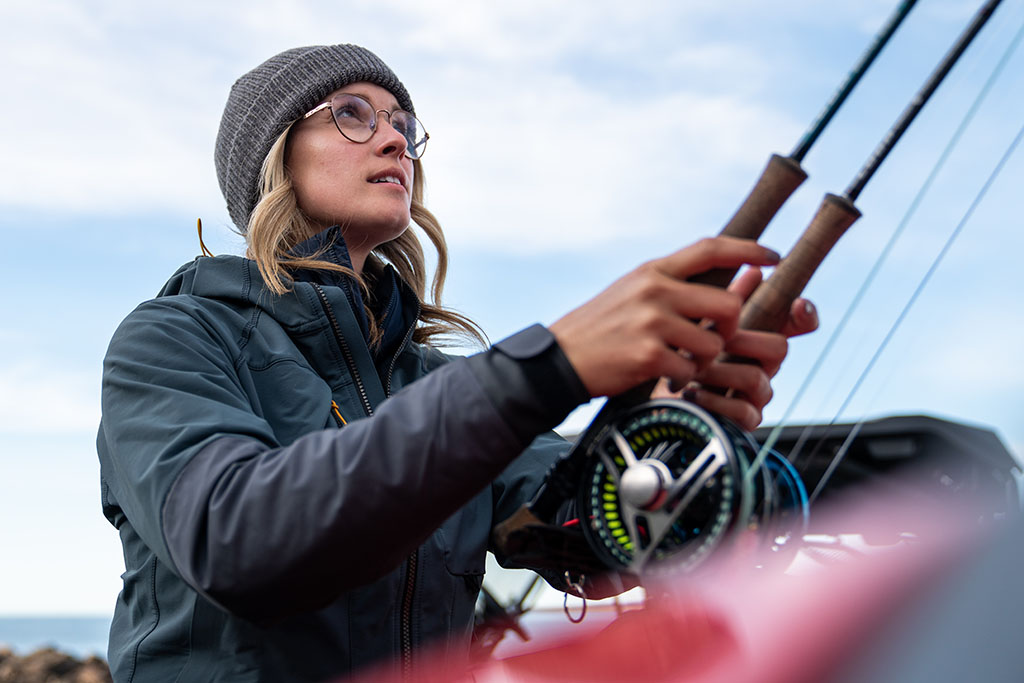 Getting our bi-annual journal is a way of celebrating our triumphs! The journal offers exclusive scopes and expert advice. We'll share the "Tip of the Season," head guide stories, fishermen's/traveller's best photographs, interviews and more.