Pendant le court été arctique, l'omble chevalier arctique, la truite de mer et le Saumon Atlantique migrent à la mer où ils s'alimenteront lourdement de lançon et de crevette avant de retourner frayer en eau douce. En pêchant le long des îles, des bancs, les marées basses et dans des estuaires vous donneront de l'action alors que le poisson s'active à la recherche de nourriture. Équipé de freighters de 24 pieds, sonar et GPS nos guides expérimentés vous accompagneront pour traquer les « Chars » dans ce paradis préservé. Icebergs, baleines, phoques, oiseaux marins et ours blanc font tous partie de l'aventure d'un voyage au Nunavik.
Pour préserver cette pêche exceptionnelle pour les générations futures et protéger cet habitat naturel remarquable, nous encourageons fortement la remise à l'eau. Nous permettons seulement la pêche avec des hameçons simples avec ardillon écrasé. L'arctique Char et la morue peuvent être consommés pendant votre voyage et nous permettons à chaque client de ramener 2 Chars. Le Saumon Atlantique et la truite de Mer doivent être remis à l'eau.
Price per person: 6900$ CAN taxes included
This price includes, flights, stay (accommodation, food and access rights)
Travel validation with a deposit of $2,500. Balance due 120 days before departure.
Duration of the trip: 6 days / 5 days of fishing
Number of participants: 8 anglers
Pick up at Montreal Trudeau Airport
2 pieces of luggage maximum for a total weight of 60 lbs or 27 Kg.
1 piece of hand luggage

Translated with www.DeepL.com/Translator (free version)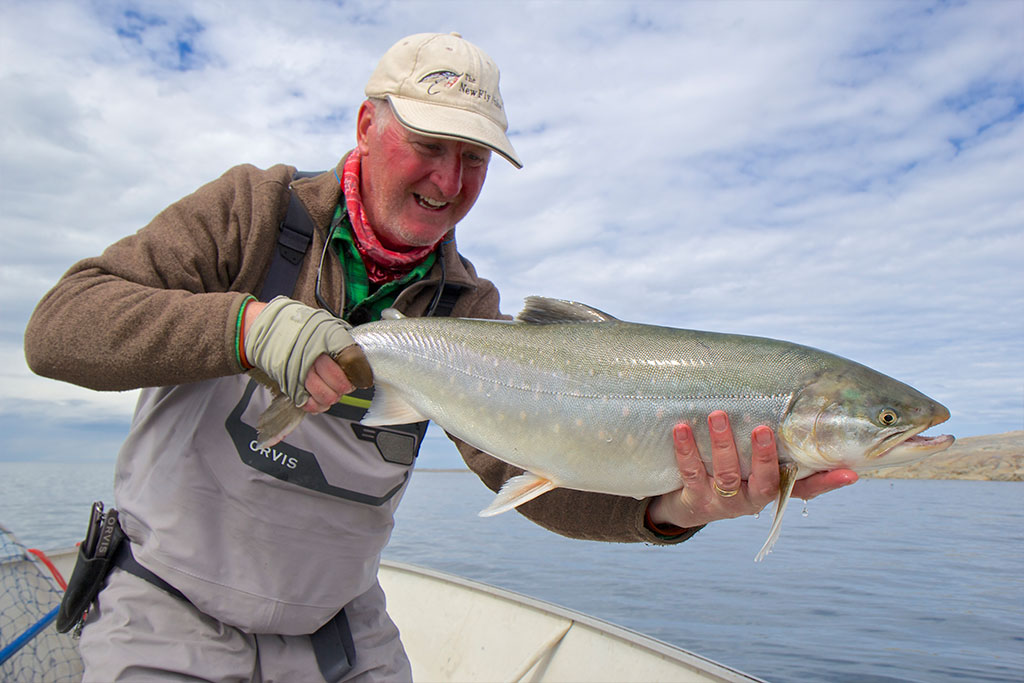 The Black Point area of Ungava Bay is certainly known as the home of the world's largest Arctic char. They are very powerful fighters because of the abundant forage fish. They are perfectly adapted to this very rich marine environment. The average weight is around 10-12 pounds, but 20 pound specimens are common. The record of Inukshuk lodge is over 28.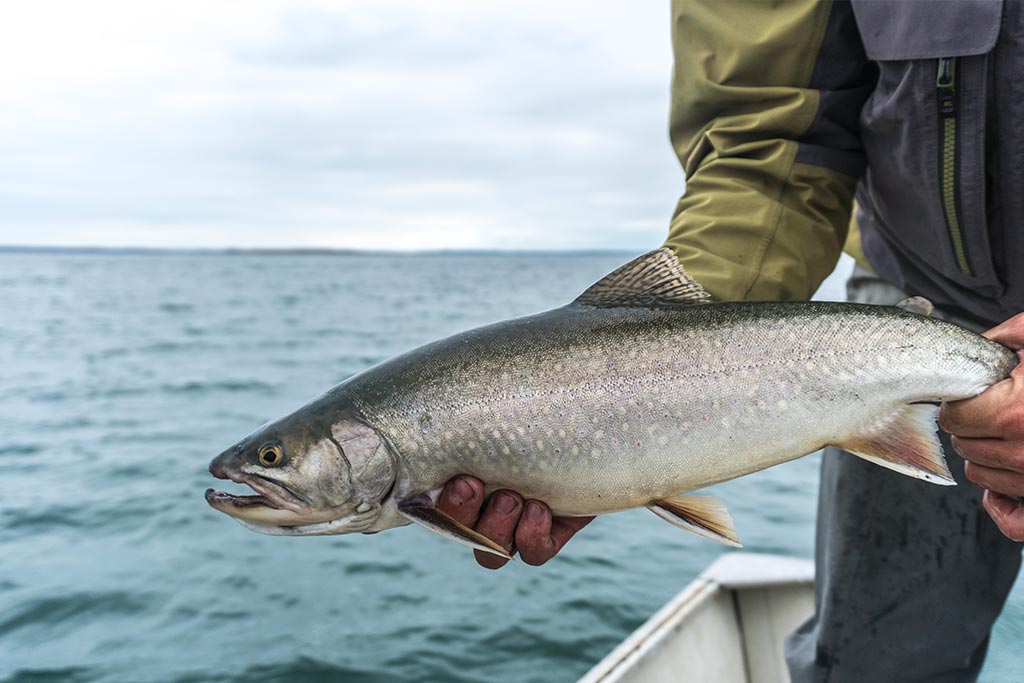 Sea trout is also abundant in this region. They travel along the coast to feed on shrimp and sand lance. They can also be caught in estuaries. The average weight is 3 to 5 pounds, but specimens up to 8 pounds are present.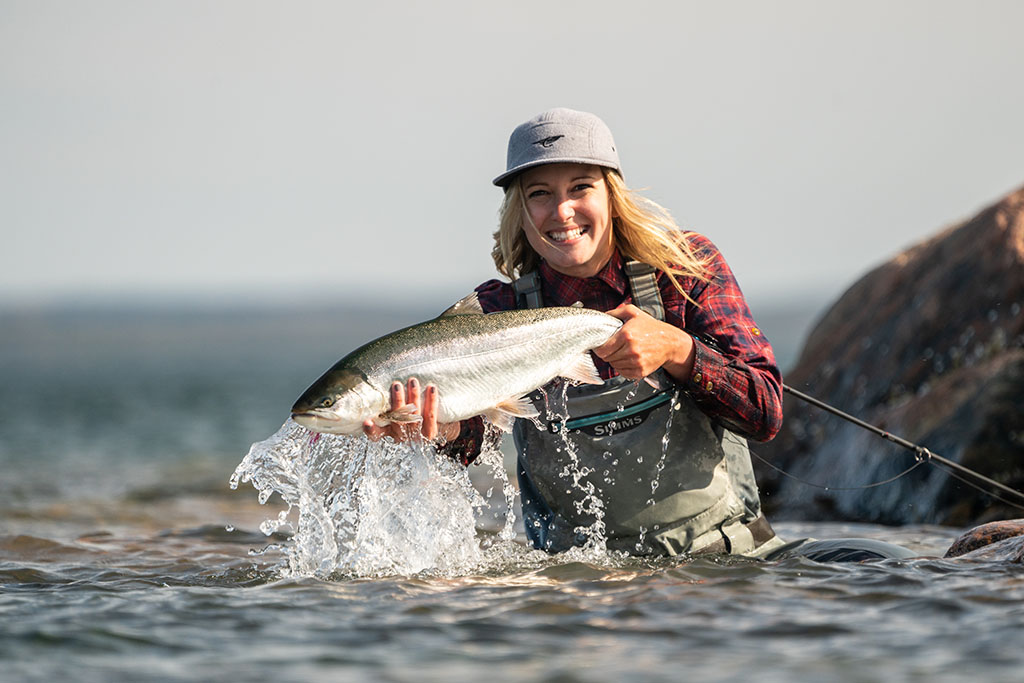 Located between the powerful George and Whale Rivers, Black Point is a feeding ground for Atlantic Salmon, which it takes advantage of before returning to spawn in these large rivers. Salmon, some of which exceed 16 pounds, can be caught while fishing for Arctic char.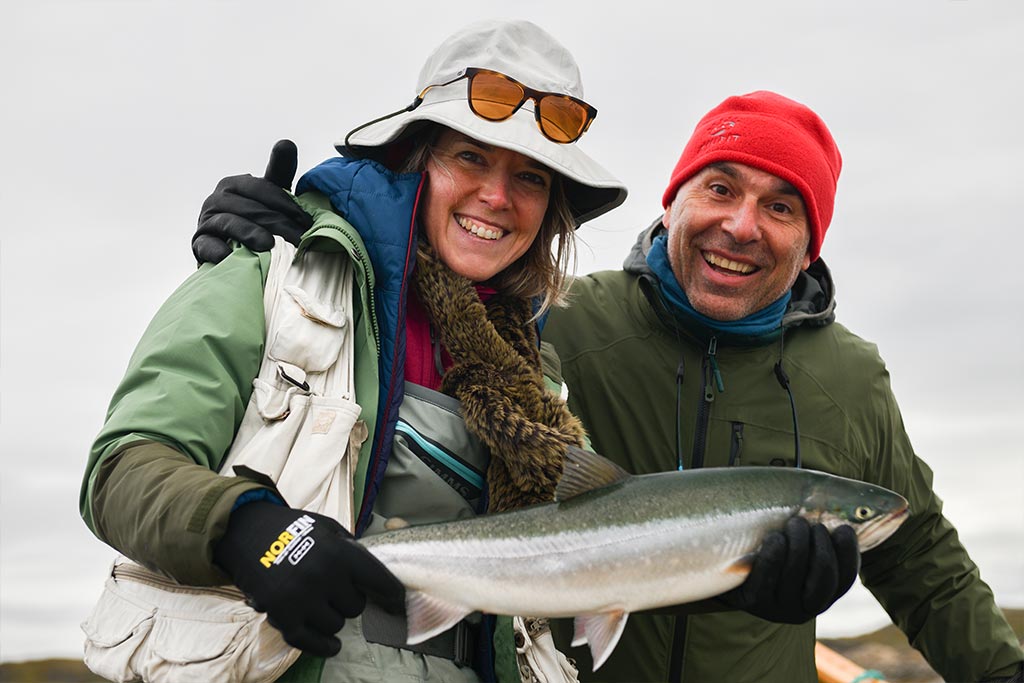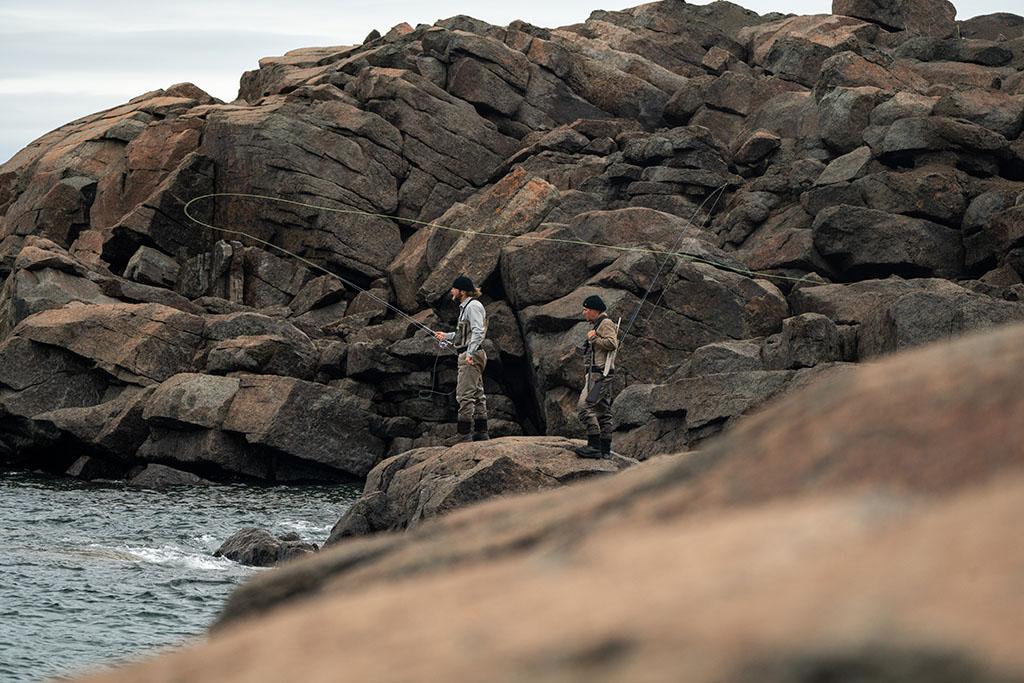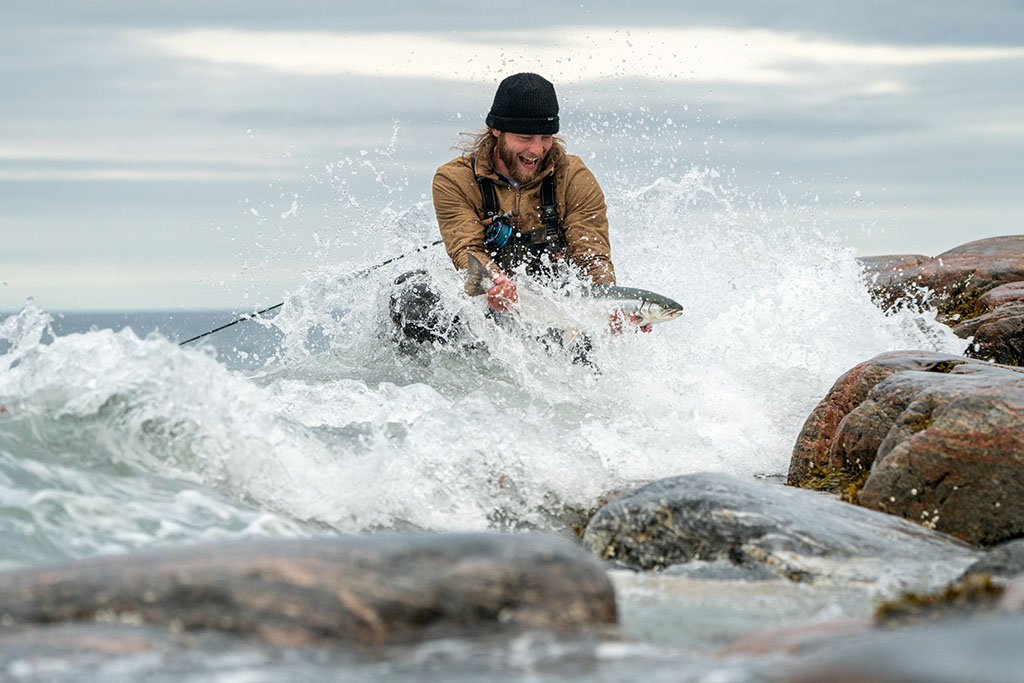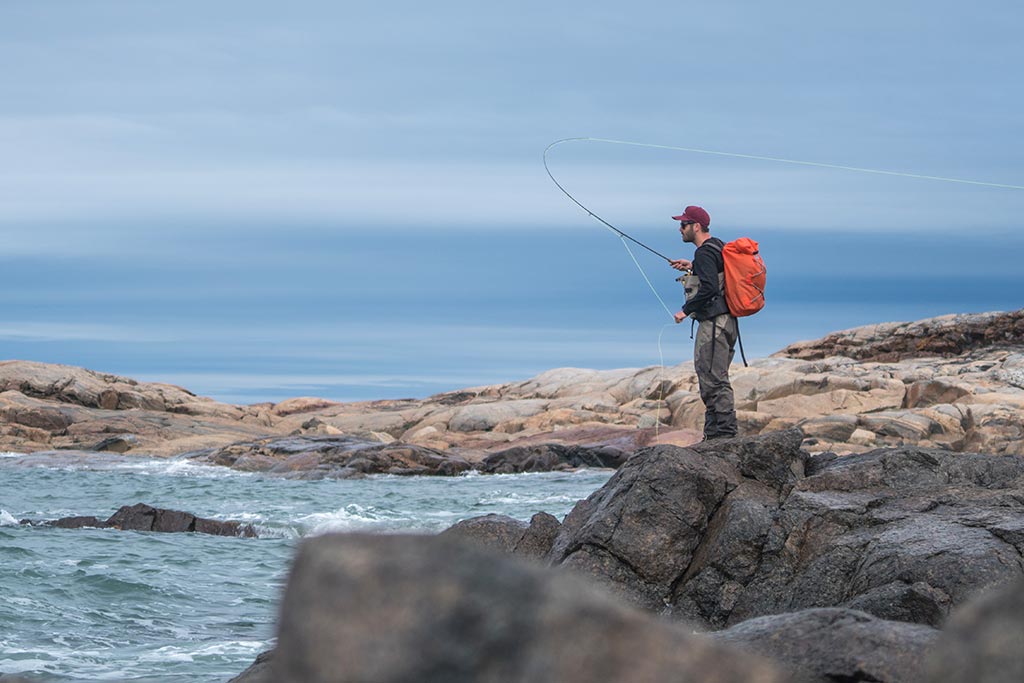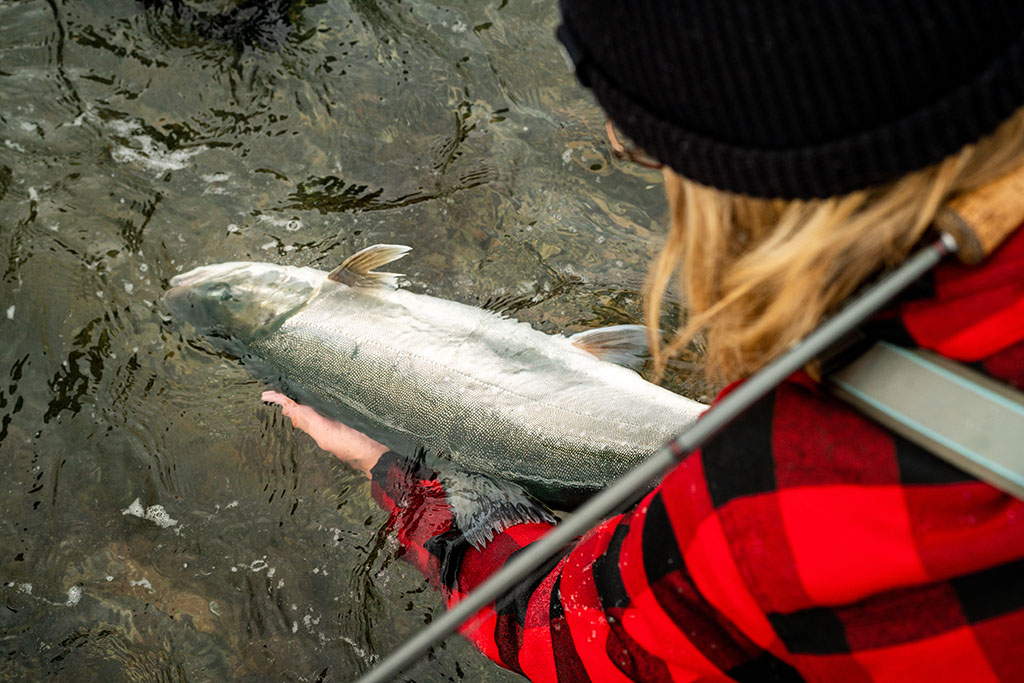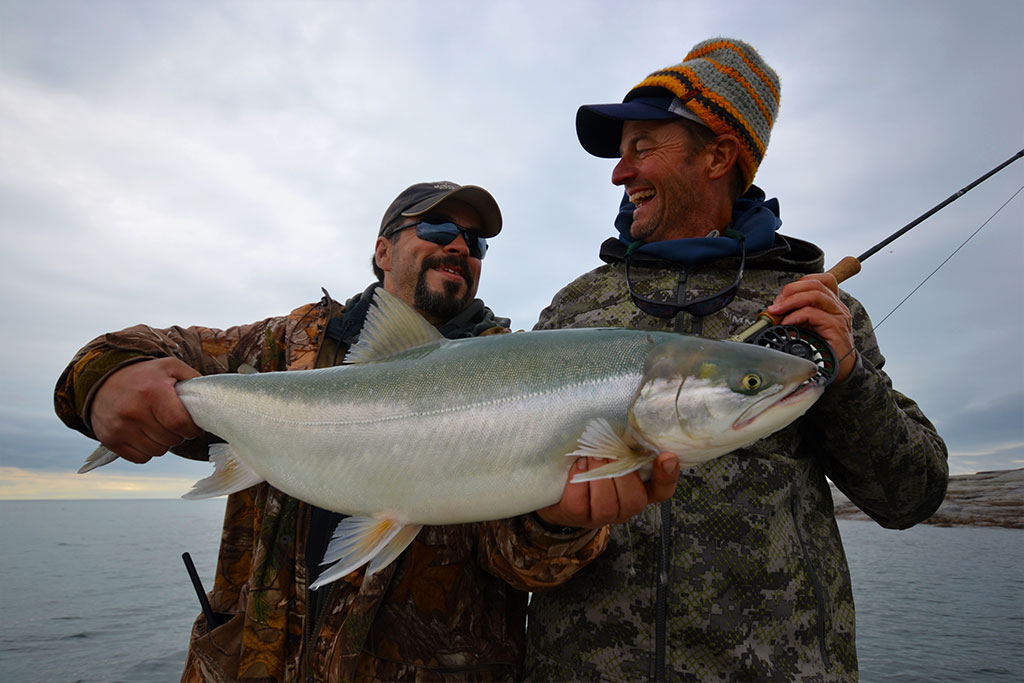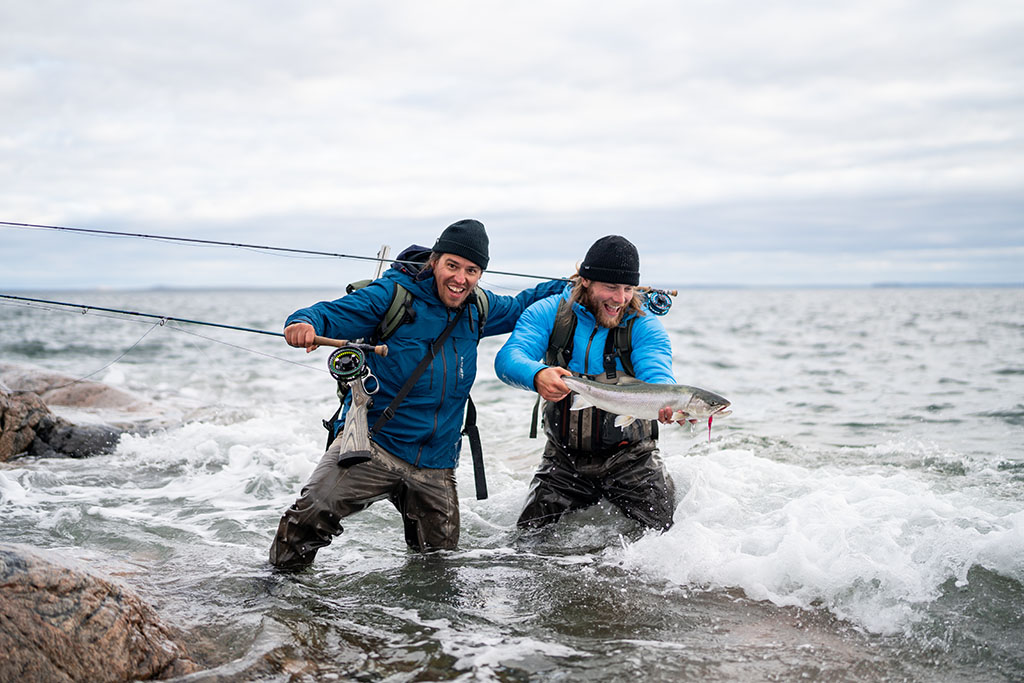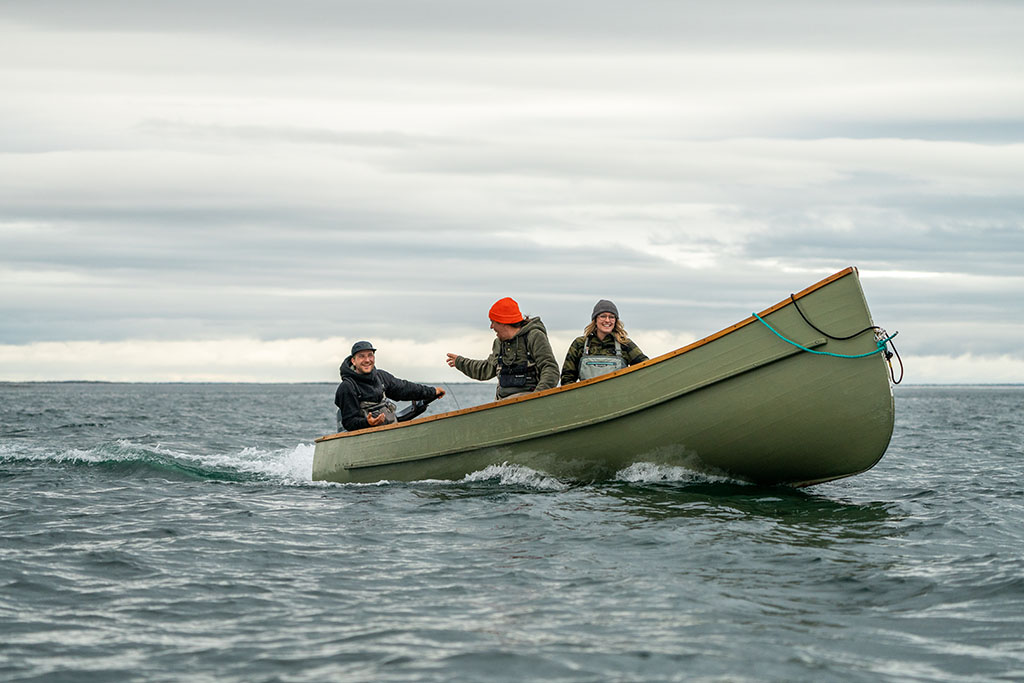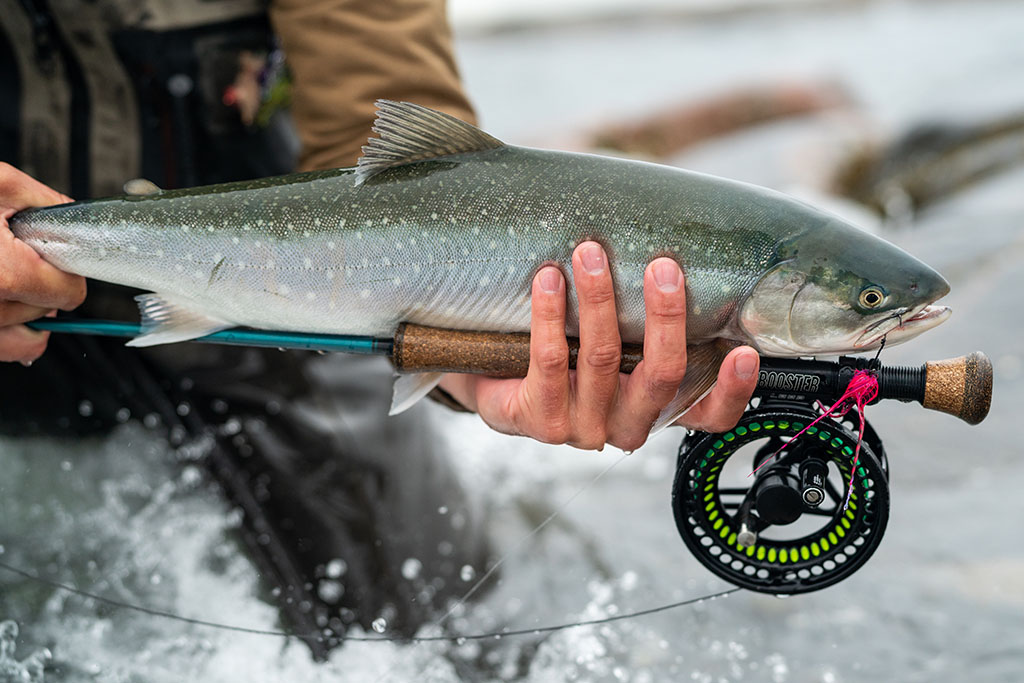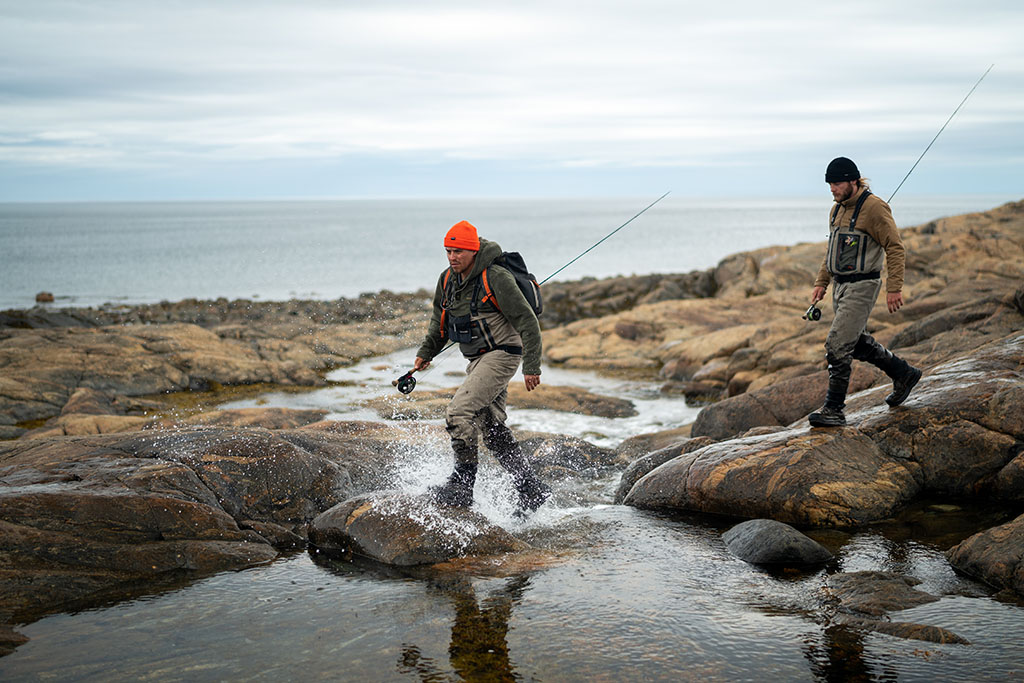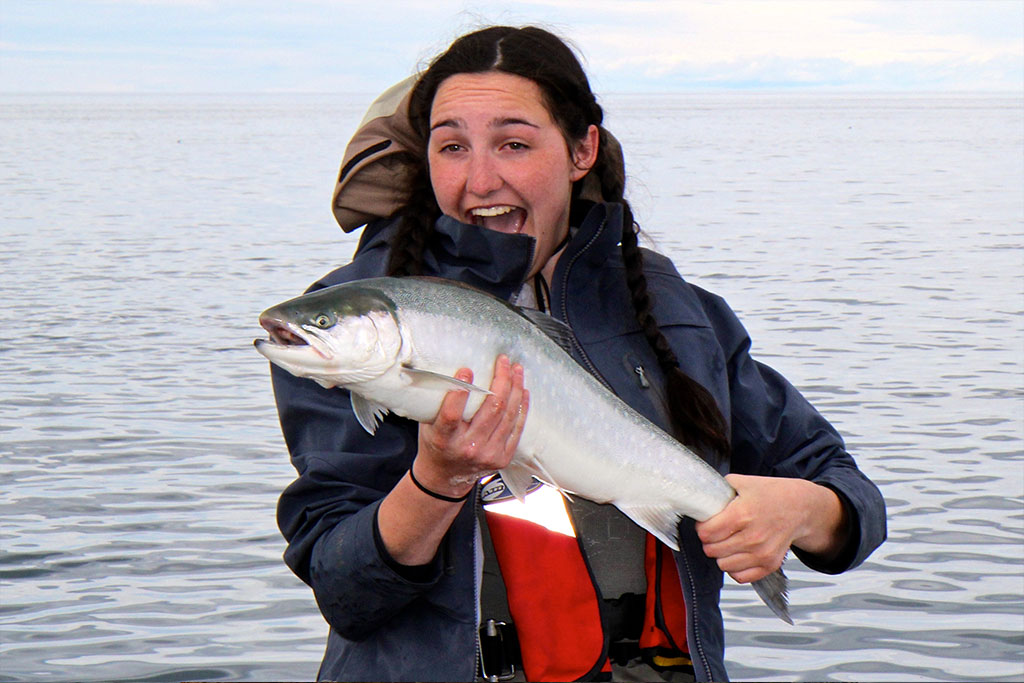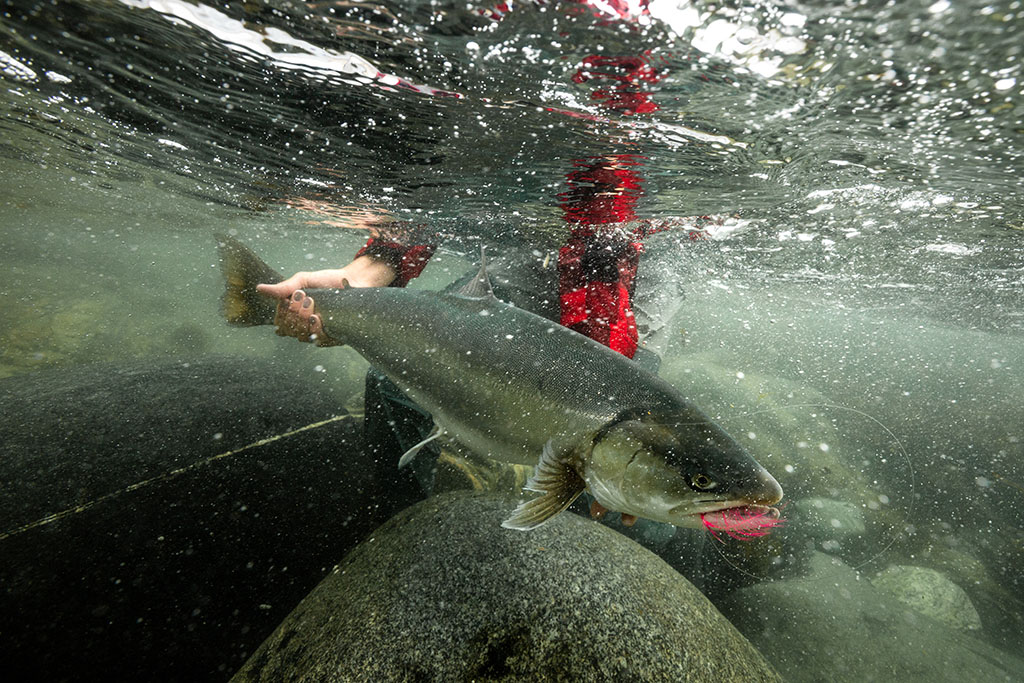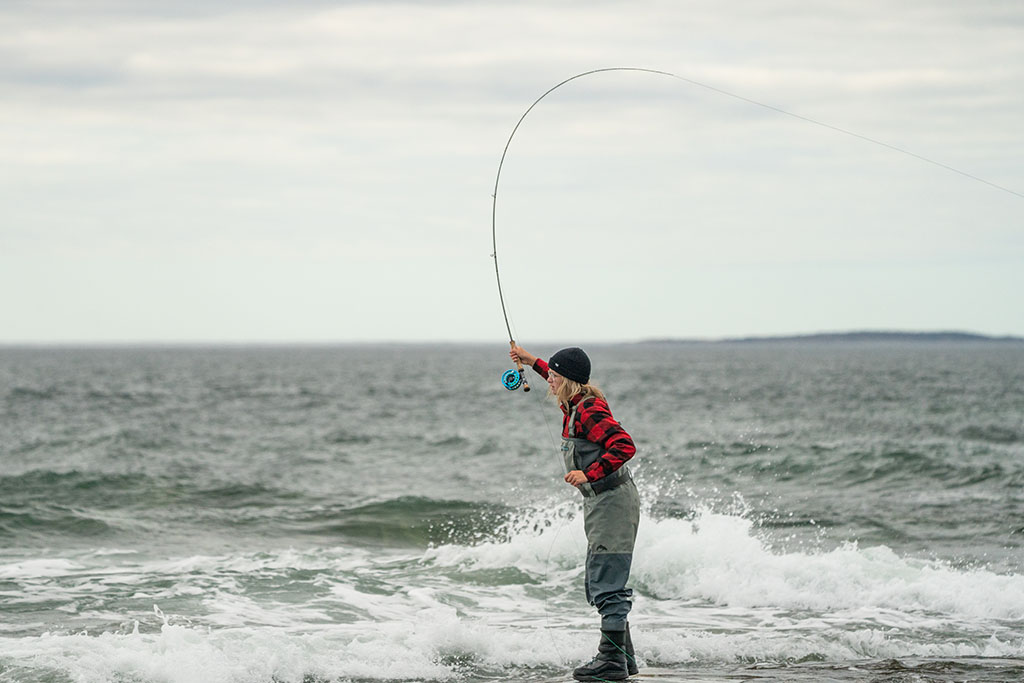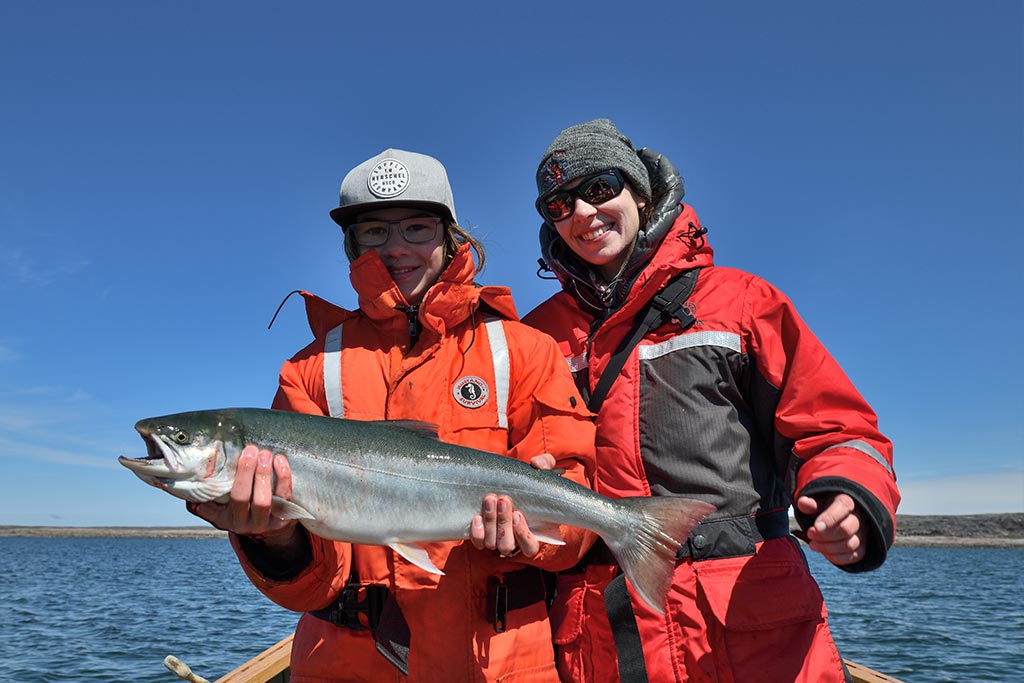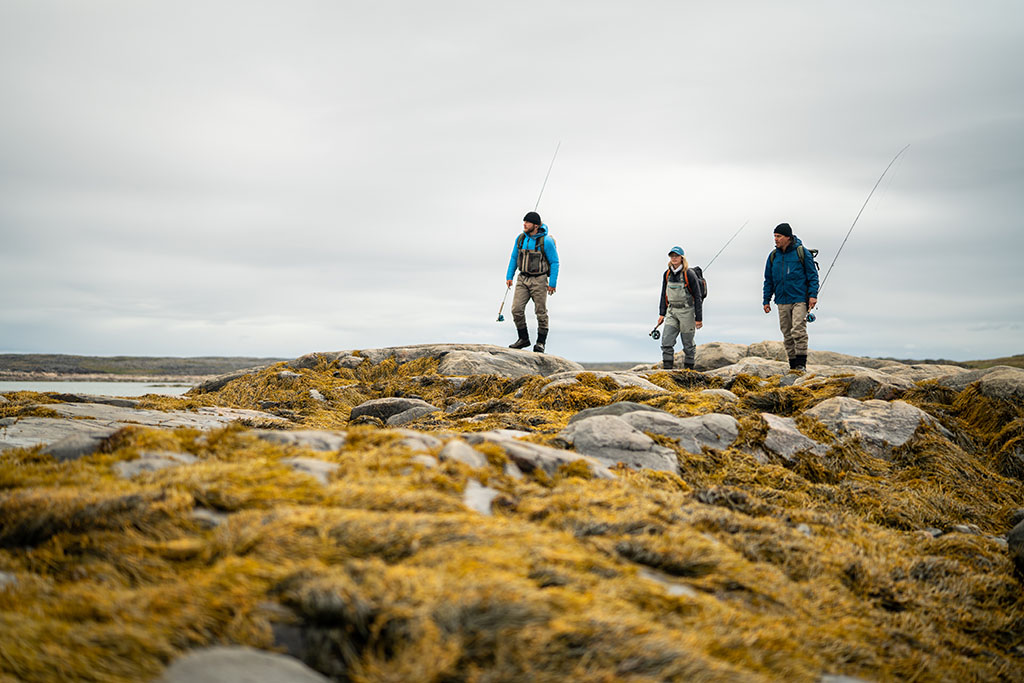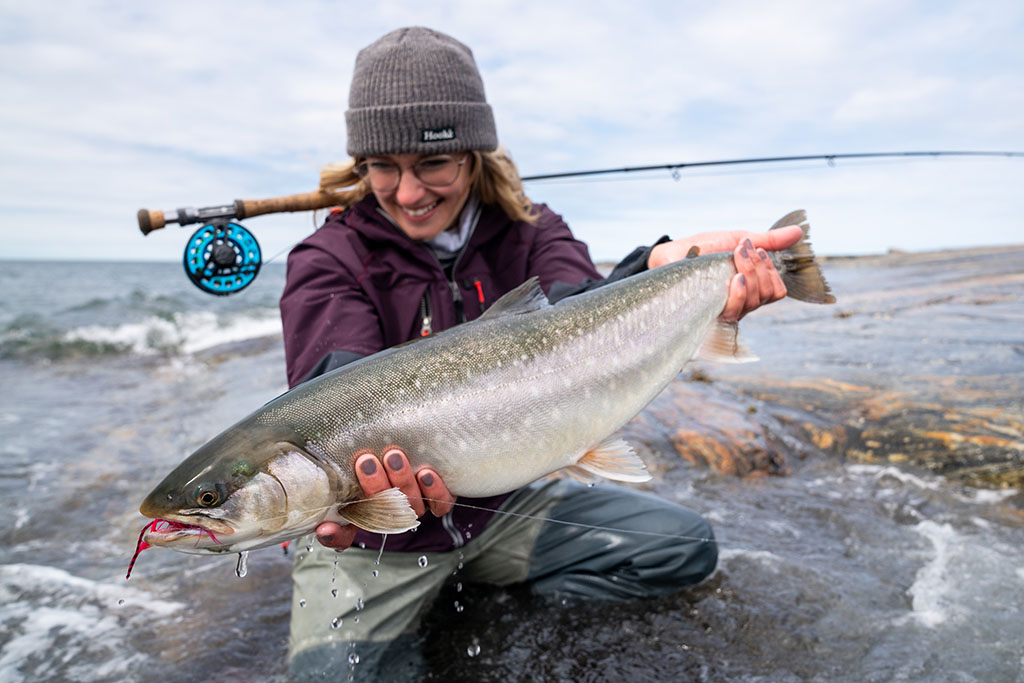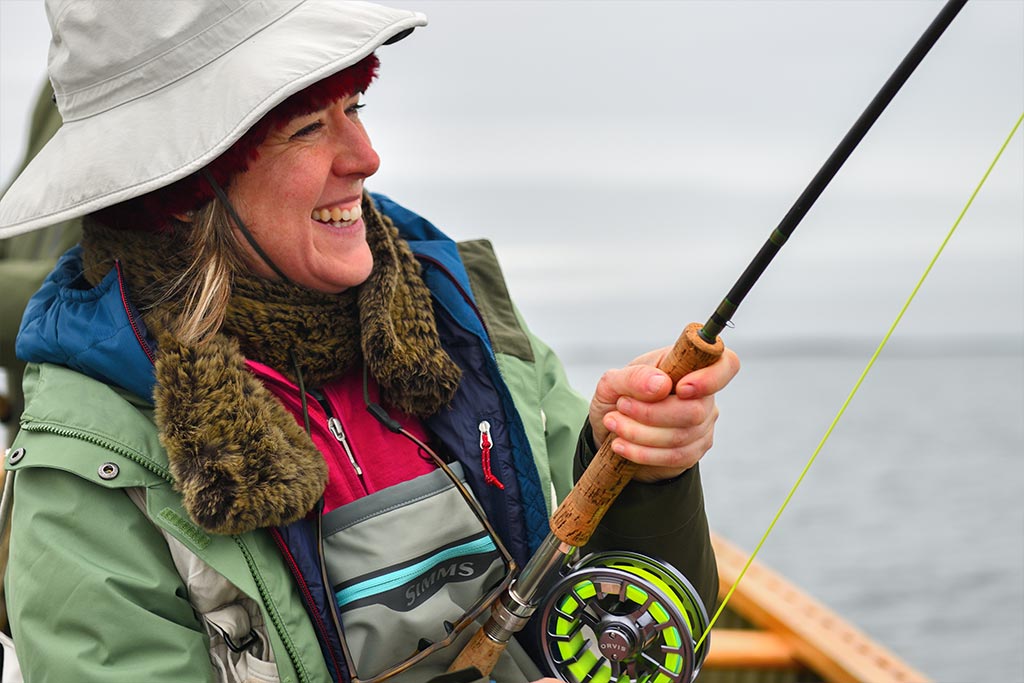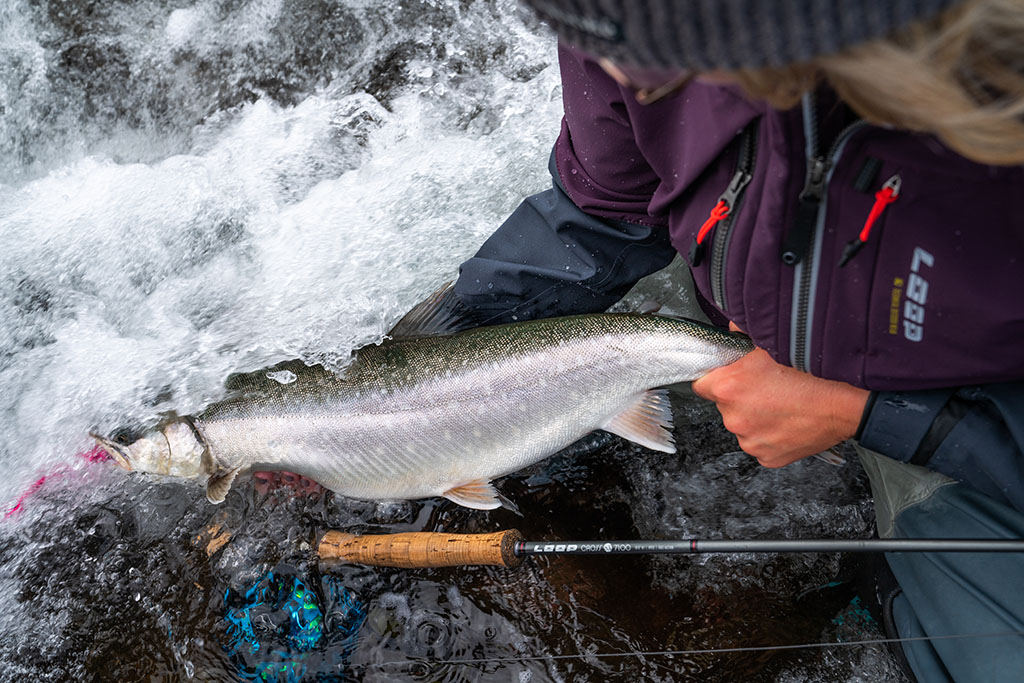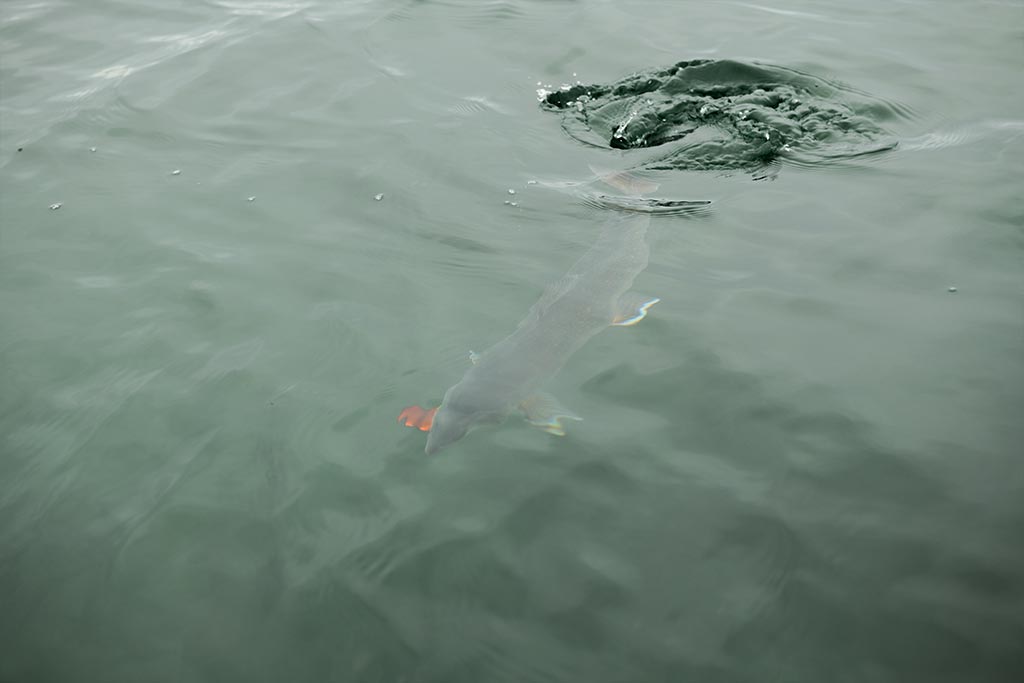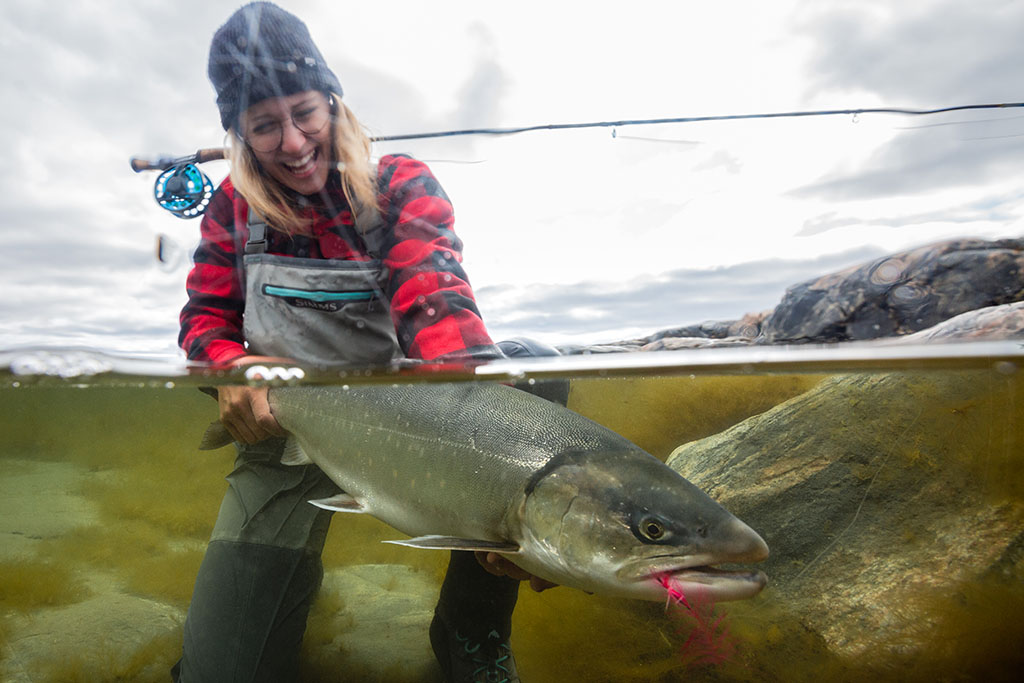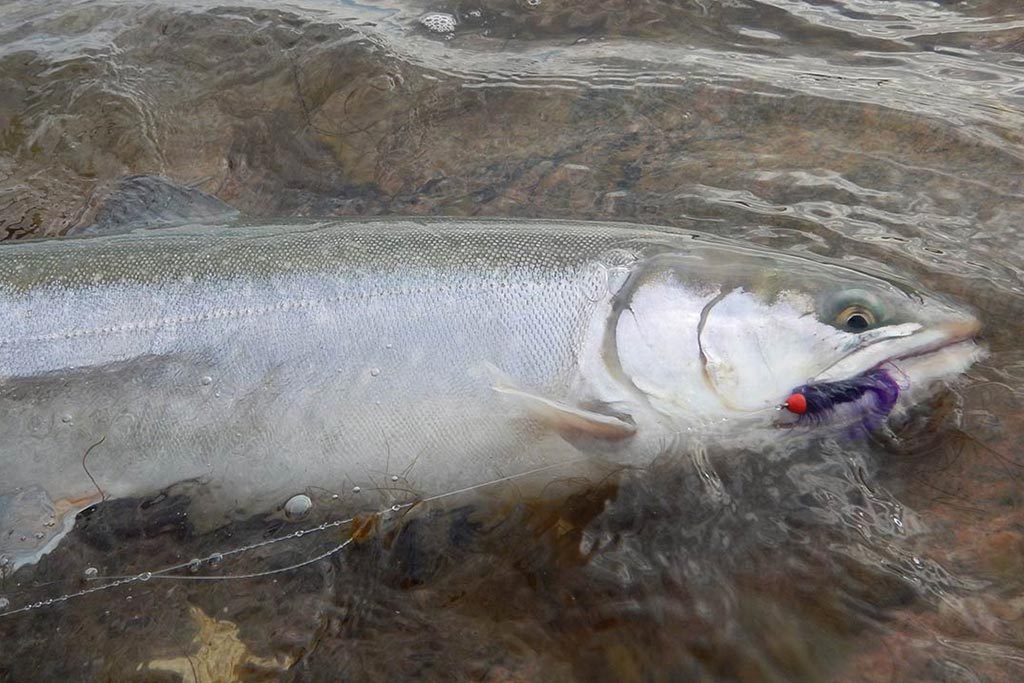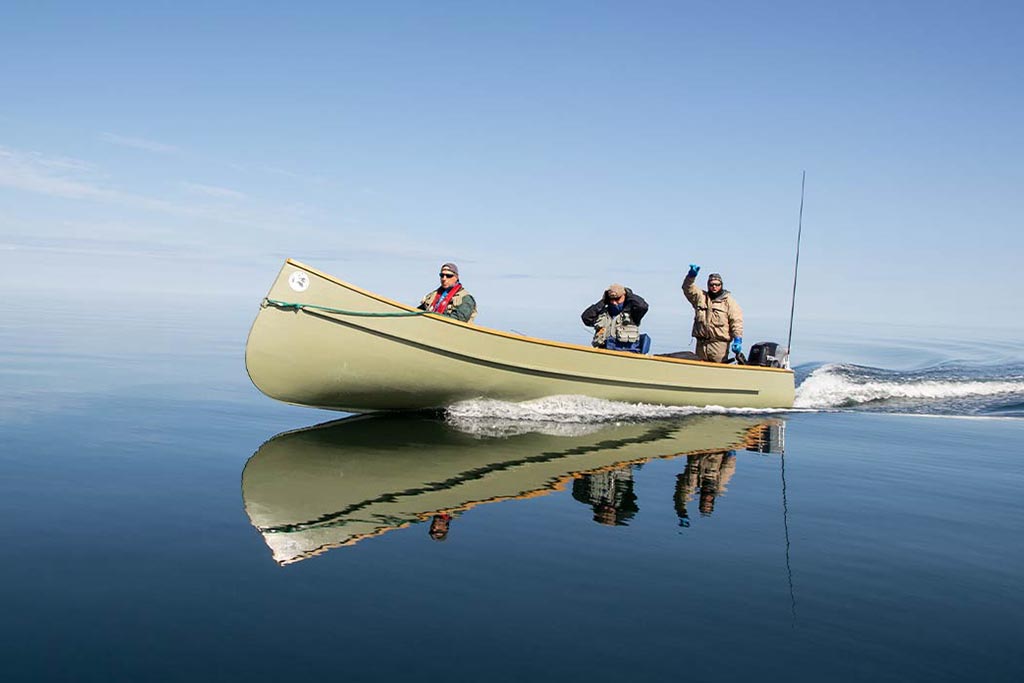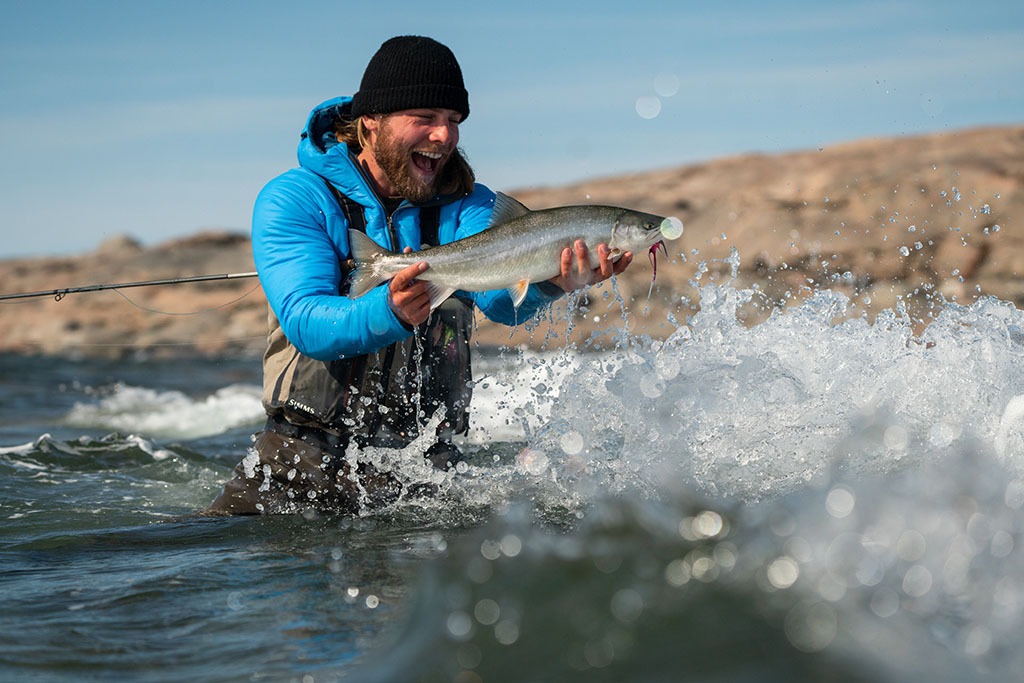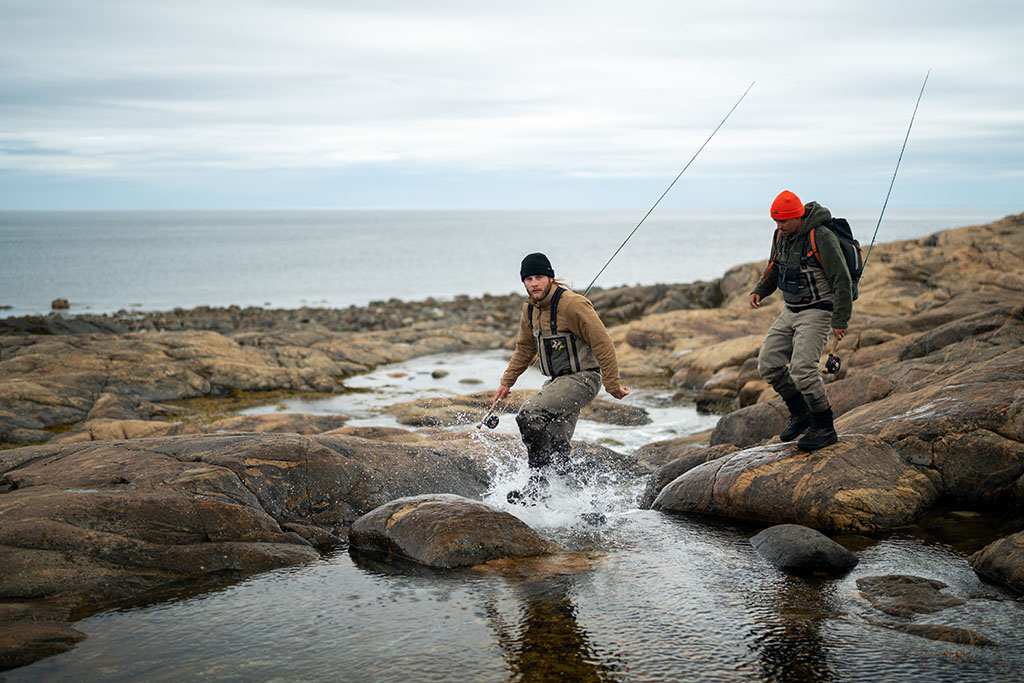 Address
Pavillon Inukshuk Lodge
2105 Bombardier
Sainte-Julie, Quebec
J3E 2N1
Join us
Paul Ostiguy
Tel : 450-324-1501
Fax : 450-922-1926